top 5 hairstyles which are trending in 2019
Hairstyles for Men
1. Short Blowout with Tapered Sides.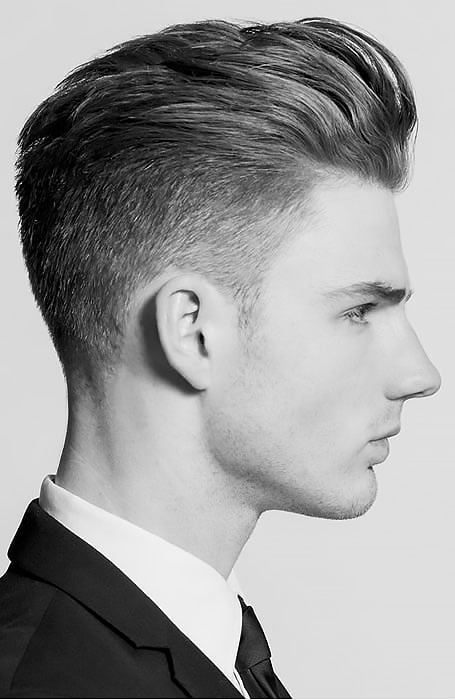 While opting for a blowout haircut creates a style that appears relaxed and contemporary, partnering it with tapered sides keeps the overall look clean and sharp.
2. Buzz Cut with Shaved Design.
If a standard buzz cut is a little too plain for your tastes, you should consider having a unique design shaved in.
3.

Classic Combed Back Style
By just combing back your short strands, you can create a style that appears classic, polished, and perfect for the office.
4.

Classic Pompadour.
The pompadour is one of the most popular hairstyles of the moment for stylish gents. Although the look may have been made famous for men in the 1950s, it still appears cool and contemporary in 2017.
5. Crew Cut
When it comes to short haircuts that are both practical and stylish, nothing beats the crew cut.